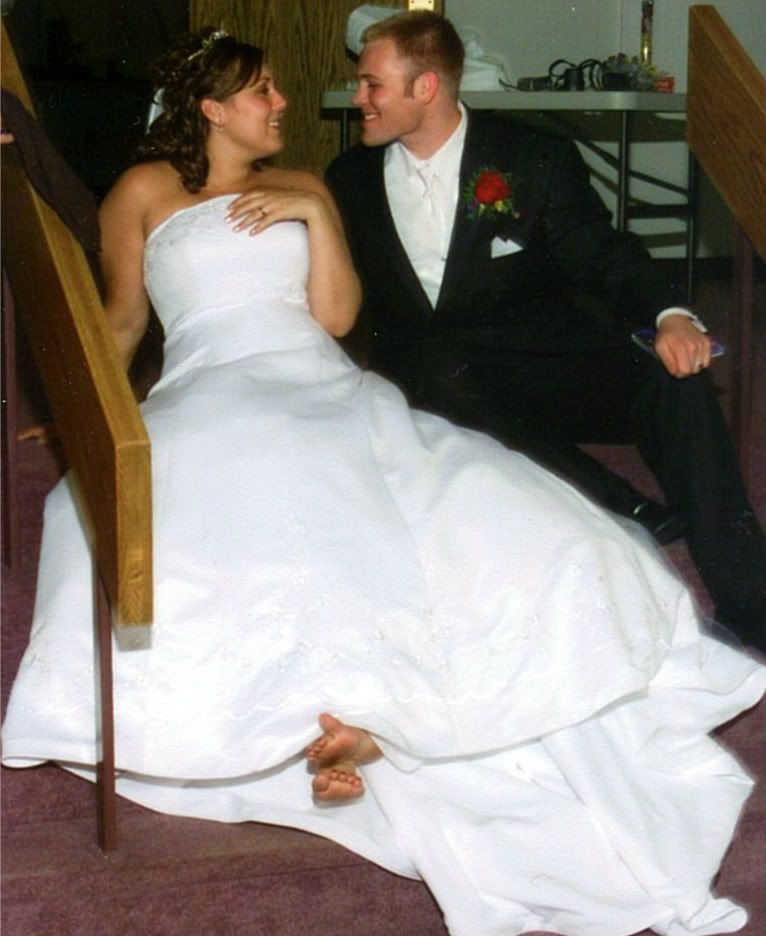 These were taken after the ceremony when everyone had already left, we were taking a much needed break before cake and dancing:)
I have been married to the love of my life for 6 years today! We've been together for over 10, a decade, since High School...I'm feeling a wee bit old:) I love this man more than anything! He has made me a better person and led me to the Lord, which I will always be eternally grateful.
By no means are we a perfect couple. We still have our moments, but I feel like we're learning something new everyday about being married, and now being parents as well.
I love sharing the adventure of life with him by my side. We balance each other out, me with my crazy worrying and chilling at home and him with his calmness and getting outside. There are many other differences, but we won't get into them:)
I can't wait to see what God has planned for our future years together!