This Labor Day weekend was spent at my great uncle Dale's lake cabin. We left Thursday night and came back Sunday night to avoid the ridiculous traffic in and out of the cities. It was kind of a chilly weekend, but as long as the sun wasn't covered, it was nice.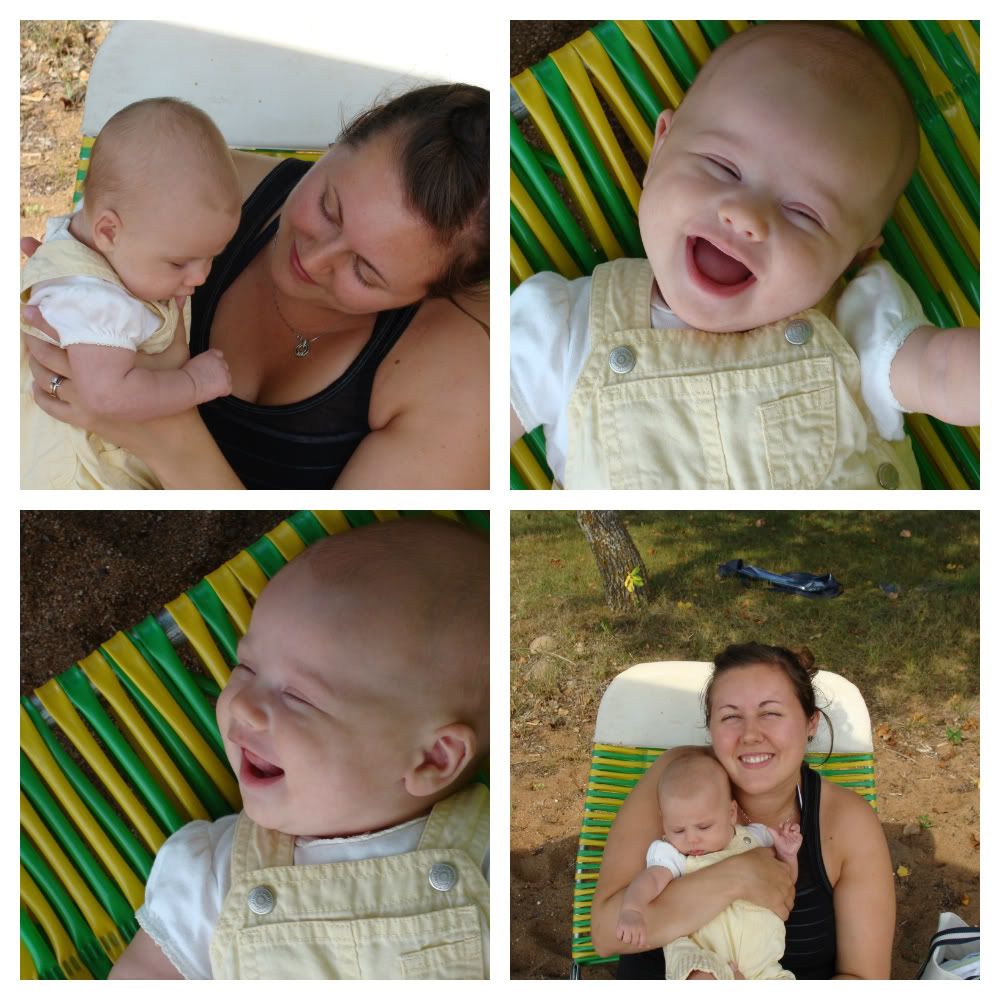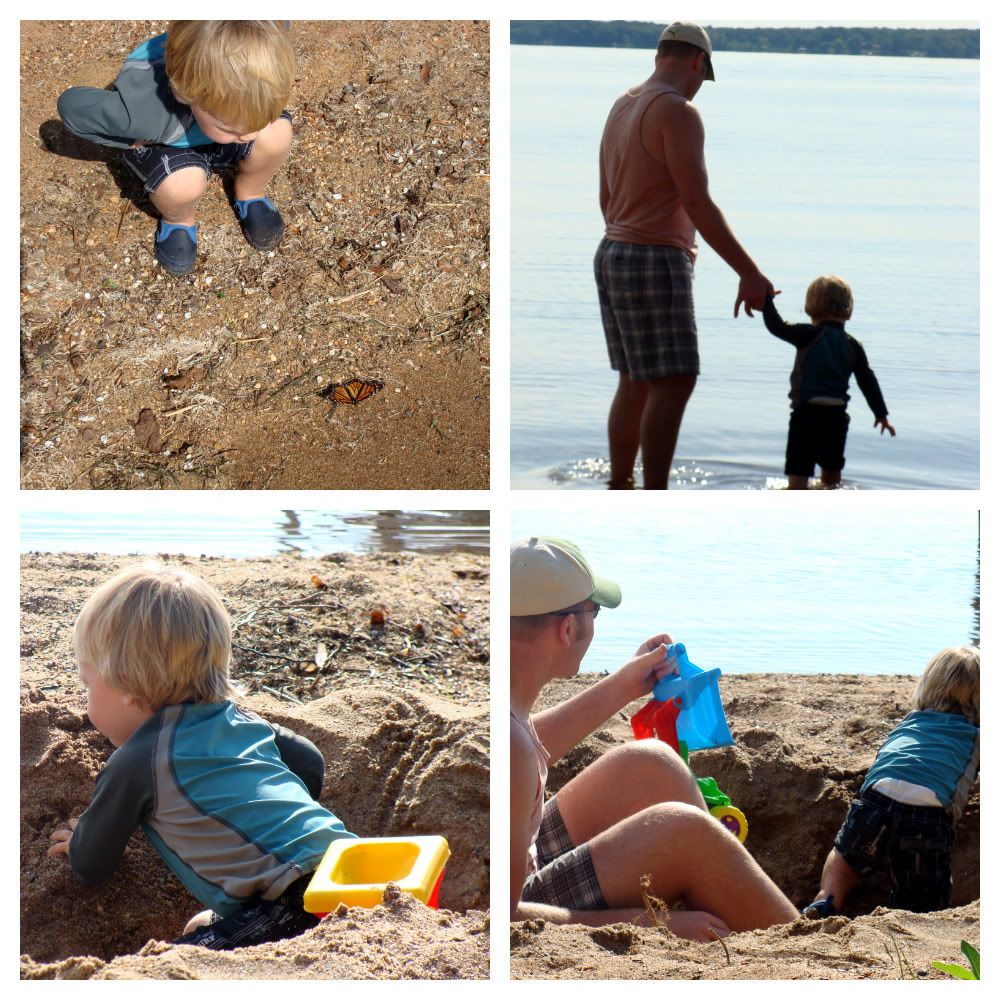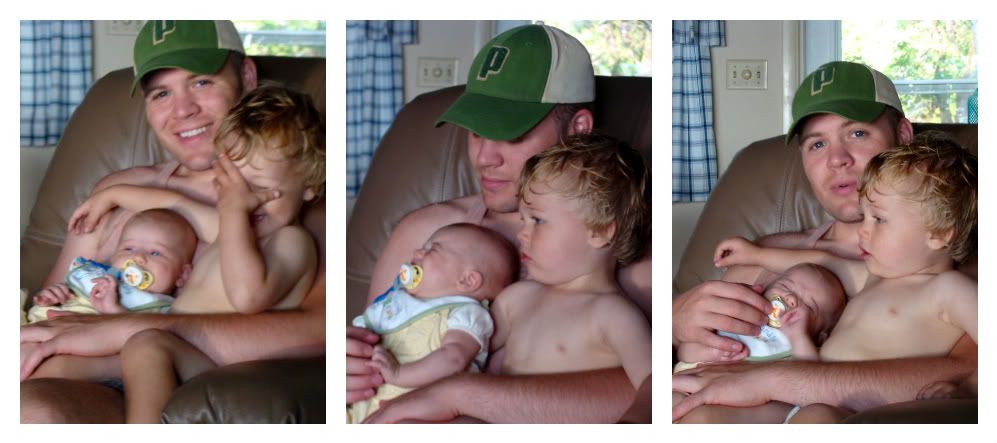 My mom came on Saturday and watched the kiddos while Der and I went out to eat. There aren't too many options as far as "date night" stuff to do, so we ate at a delicious restaurant, "Stella's" and had ice cream at the local hot spot, "Granny's Pantry"...and then we were home in less than two hours, just in time to put Hakan to bed:)

My step dad, Darold and my little little sister, Sammy came on Sunday. She thought they were just coming for the day, but they were actually spending the night, she didn't bring anything, kind of funny. She's 16, so "oh my gosh, I don't have clothes for the next day that I'll just be driving in the car!!!" Ha! She lived, I love her:).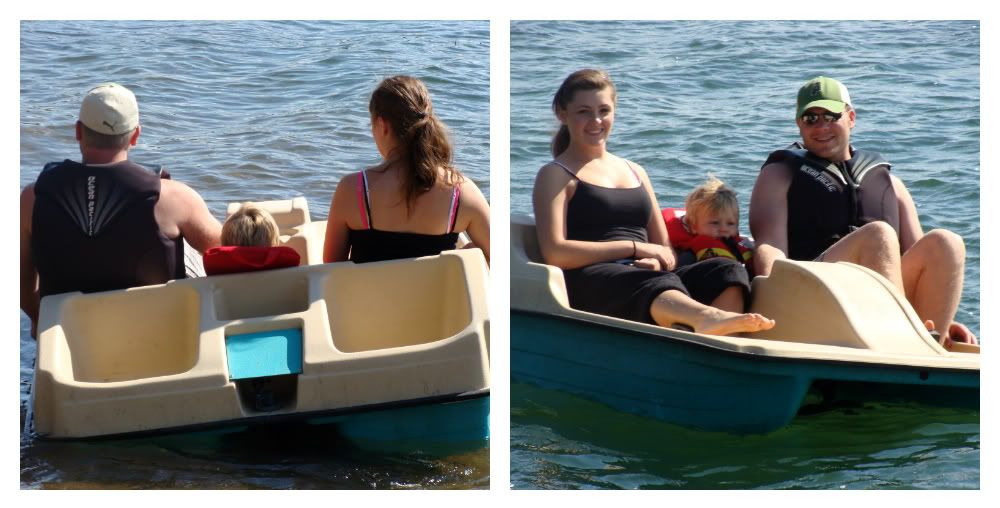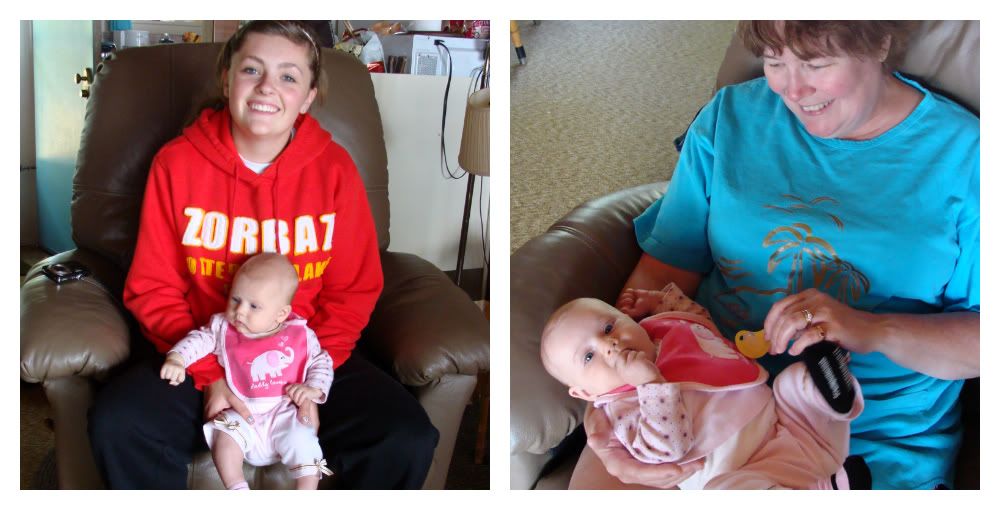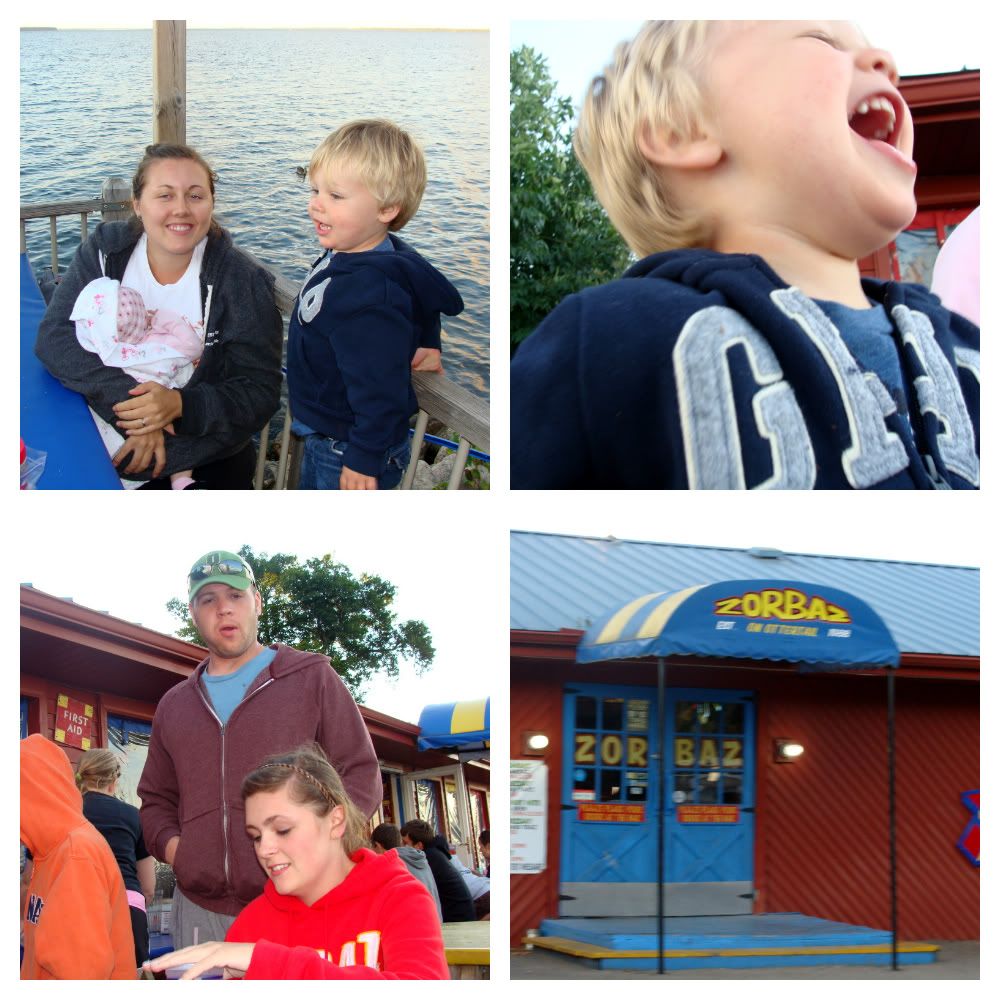 On our wonderful Labor Day, we went to pick our first apples of the season. There aren't a whole lot yet, but some good sauce making apples, yum! We go apple picking a lot...a lot a lot, like almost every weekend in September and October. It might sound crazy, but we really LOVE fresh picked apples. We make a lot of apple sauce, apple crisp, apple pie, etc. We also just love getting outside in the awesome fall weather picking apples together as a family. It's one of our favorite things to do.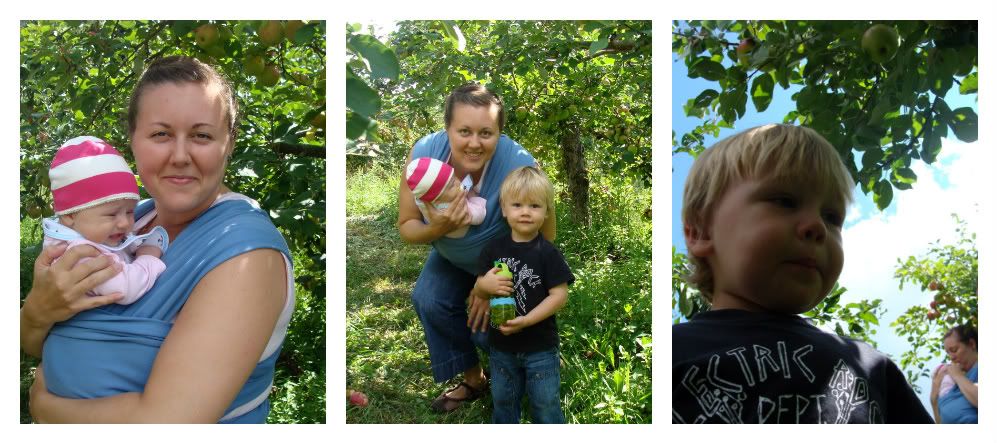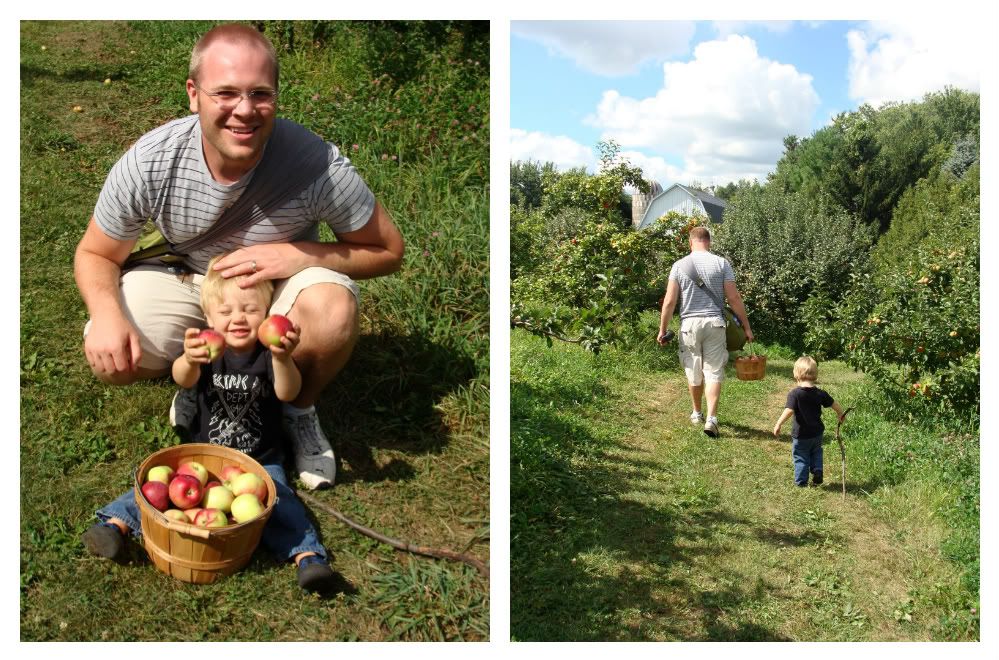 Last fall we found a great little orchard, Sweetland, that a younger couple our age purchased. They're so nice and friendly. We LOVE everything about this adorable orchard. Cute house, cute barn, cute logo, cute puppy named Fletcher that plays fetch with Hakan, cute everything! It wasn't meant to be a pick your own, so it's wild, untamed and random, we love it! It's so quiet and peaceful...besides our two year old that finds sticks and runs crazy with them. Along with the apples, both the mom's of the couple make the most delicious melt in your mouth cinnamon and sugar donuts ever! Yum! So glad we found them!
Since our apple orchard is close to our egg supplier, we decided to stop by and visit the chickens that lay the eggs we eat every week...and Der's coworker, Jennifer and her family of course:) This deserves a separate post, so let's just say Hakan went head to head with chicken named Nasty Nellie.
We also all got a good nap in, overall a very good weekend:)